Description
TallyPRO is an advanced level Training & certification program for candidates aspiring for growth in their careers. It trains & certifies candidates to have a better understanding of advanced accounting concepts through Tally.
The candidate will get access to Digital Content Portal, where he/she can access all the Lectures and study material at his/her own pace.
Training Portal will be available for 6 months.
The mock test series is also available in the Student Portal.
Exam vouchers are transmitted electronically via e-mail and are non-refundable.
No Expiry for Exam Voucher. Lifetime validity.
Please allow up to two days for processing.
The holder of this voucher number is entitled to take one exam.
The voucher number can be used for TallyPRO Exam only.
Valid in India only.
Tally Certification Benefits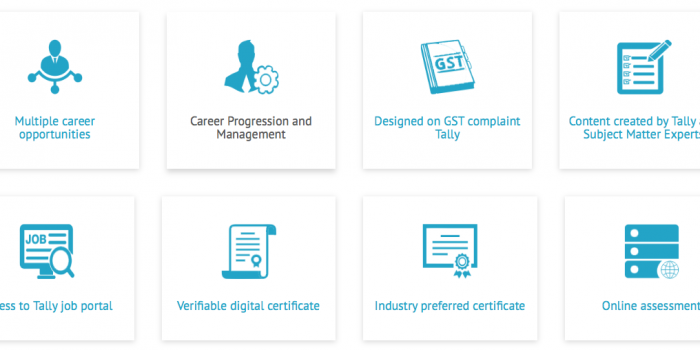 SKILLS MEASURED
Fundamentals of Accounting and Inventory Management
Accounting day to day transactions
Receivables and Payables Management
Banking and Payments
Storage and Classifications of Inventory
Administration of Complete Order Processing Cycle
Statutory and Taxation (GST and TDS)
Data Management
BECOME AN INTERNATIONALLY CERTIFIED CANDIDATE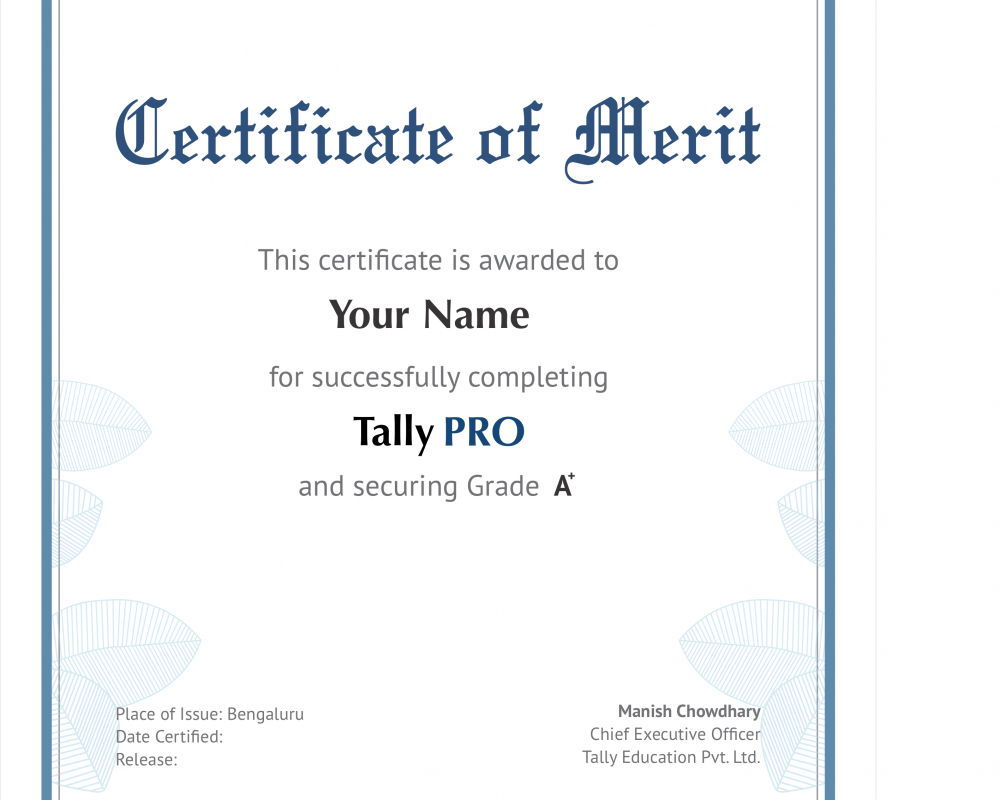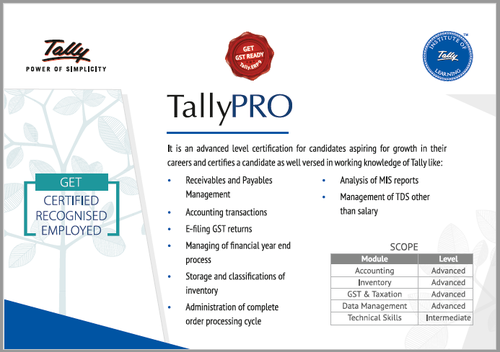 Professional Certifications That Offers Endless Opportunities!
Tally Education offers wide range of online certifications designed to take your career to the next level.
It intends to enhance the employability of Tally learners by giving them a professional edge with verifiable digital certificate preferred by industries.
With Tally being used in more than 100 countries, candidates gain access to multiple placement opportunities.